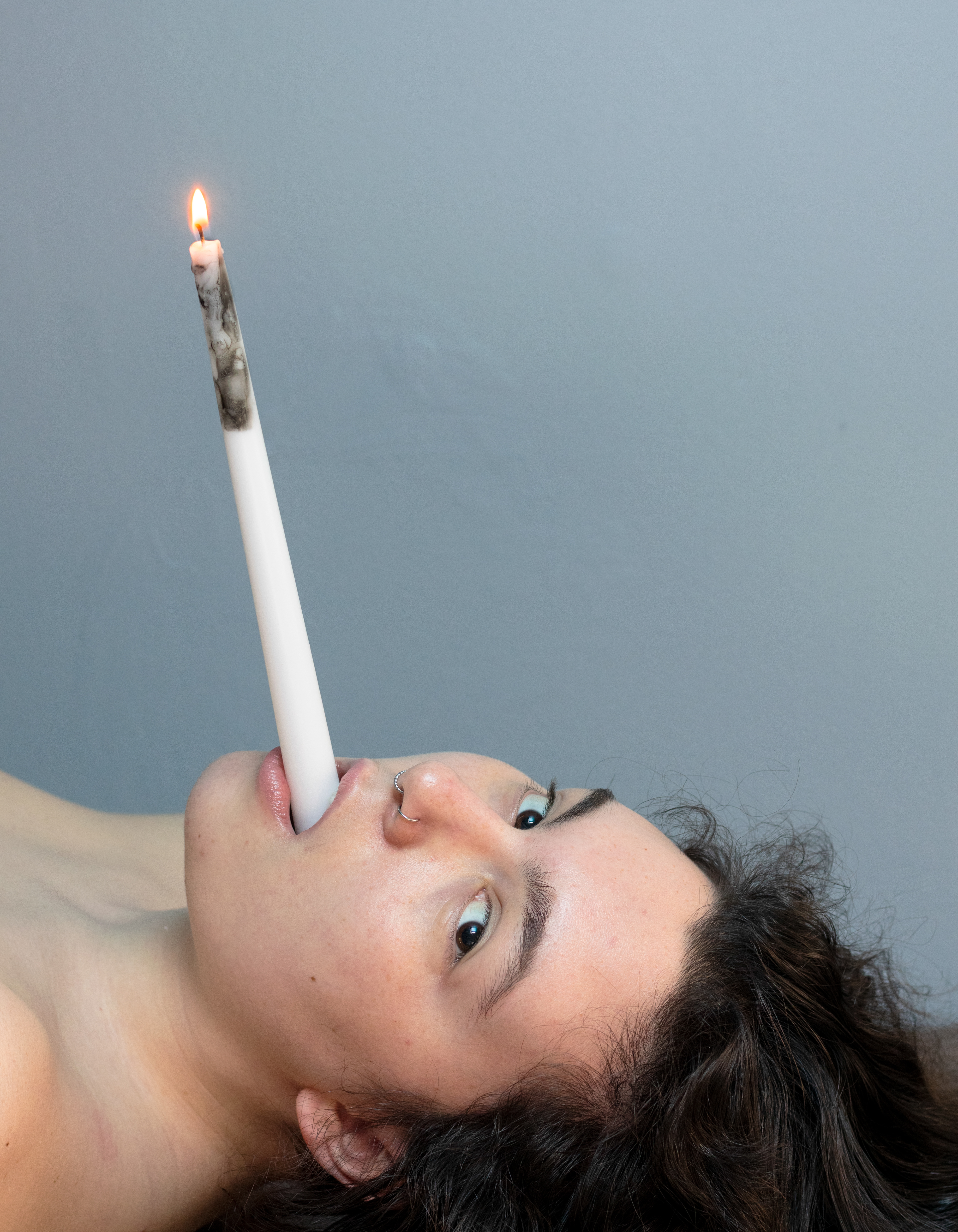 Alina Balseiro is a photographer in Lesley University's BFA Photo program whose collaborators are often times friends, family and members of the LGBTQ+ community.
They document a variety of vulnerable human experiences and honor the power that images hold in inclusive identity representation. Alina translates the emotional world into a physical state through directive gaze, complicated gestures and performative portrait photography. They elevate instances of supportive balance and care to navigate raw, interpersonal relationships.
Through challenging the role of comfort, intimacy, gender, sexuality and human desire in authenticity, Alina's work is motivated by their curiosity in deep connections with the people around them.
Alina has exhibited at Art House Gallery, Cambridge Art Association, Gallery South, Photographic Resource Center, and LITM 
Gallery. They were a finalist for Photographer's Forum: Best of High School and College Photography in 2018.